Honey Pecan Baked Brie Dip with Pie Crust Dippers Recipe
Baked Brie is one of my all-time favorite treats that I've only just discovered this year! Part of the reason I love it so much is because I can make it in the form of this super easy dip! Simply chop, drizzle, sprinkle, and pop it in the microwave! We love eating it smeared on Pillsbury crescent rolls or pie crust dippers sprinkled in cinnamon sugar…
Okay. So here's the deal: I get that there are way more "glamorous" ways to make Baked Brie than what I'm about to give you. I mean, you could wrap it in pastry or top it with a beautiful berry compote or… actually bake it.
But here's the other deal: ain't nobody got time for that. Especially now that school's back in session and we're re-entering "normal life."
Am I right??
You wouldn't think back-to-school time was much of an event for a stay-at-home mom of one pre-schooler. But throw in a husband in college, and you've got yourself new situation! I think all of you college moms can agree that prepping a college student for the semester is a bit of an ordeal. Even if it is your student husband.
Because the man still wants "just a few new things" to wear for the school year. And for some reason, a new semester always brings about this "itch" to buy new ipad accessories, software updates, and other various electronic devices. Plus the whole emotional ordeal of, "omg, I already work and do husband/daddy stuff. How am I going to fit school in too???"
We always get through that part in the end, but it seems like we still have to have the nervous breakdown each semester.
Emma's a little less dramatic to pack up for back-to-school than her father. But it's the whole getting back into routine that will be chaotic for me. We haven't had to be out of the house first thing in the morning in months. And let me tell you: we are sloooooooow pokes. The both of us.
Getting Emma and I out the door by 8:45am 3 days a week + speech therapy once a week is going to require an act of God. No joke. I have no idea what we're going to do when real school starts in a couple of years. I may be reconsidering homeschooling…
And ohmygosh. The girl has developed an opinion on everything this summer. From her clothes to her hairstyle to buckling her own seat belt. Yeah. There is no way we're making it to school on time. Like ever.
Anyway. With all of that going on for me, I can't even imagine how you folks who have even crazier back-to-school seasons are coping!
But could I make a suggestion?
Cheese. And pie crust. With cinnamon sugar.
Honey Pecan Baked Brie Dip
Ingredients
1 cup chopped Brie (leave the rind on and just chop it up any which way!)
1/4 cup honey
2 tablespoons chopped pecans
1 teaspoon cinnamon sugar + more for sprinkling on dippers
1 unbaked Pillsbury pie crust
Instructions
Easy Baked Brie Dip:
Place the chopped brie in a microwave safe dish (allow about two inches between the cheese and the rim of the dish).
Drizzle with the honey. Sprinkle the cinnamon sugar and pecans over top.
Microwave on medium power for 90 seconds or until melted. Stir before dipping.
Easy Pie Crust Dippers:
Preheat oven to 400 degrees F. Prepare a baking sheet by lining it with parchment paper or a silicon baking mat.
Use a cookie cutter to cut out shaped dippers (I did circles). You could also use a pizza slicer to simply cut strips or squares.
Place the dippers on the baking sheet and brush with milk or an egg wash. Sprinkle cinnamon sugar over top. Bake for 10-15 minutes or until dippers are golden brown. (Watch carefully though, the baking time will vary depending on the size dippers you cut).
Notes
All of my measurements are SUPER approximate. You can change up the amount of ANY of the dup ingredients without messing it up, so feel free not to measure! Seriously!
Don't miss a bite! Connect with Something Swanky: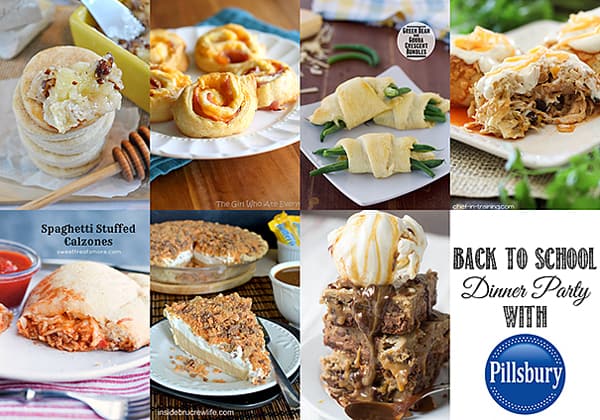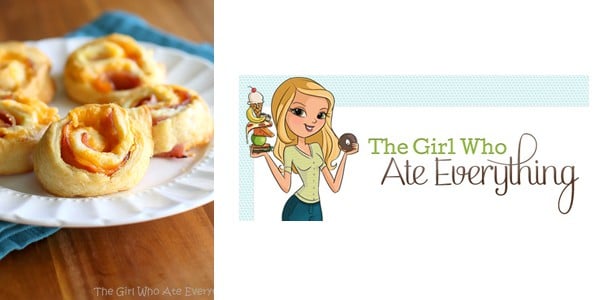 Appetizer – Ham and Cheese Pinwheels by The Girl Who Ate Everything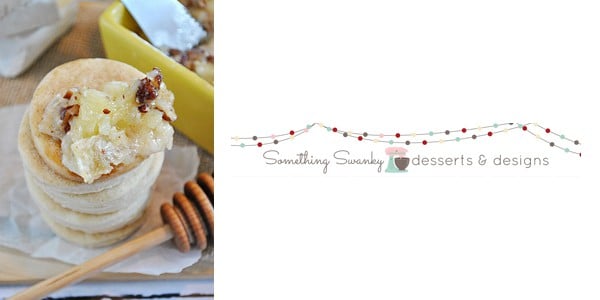 Appetizer – Honey Pecan Baked Brie Dip with Pie Crust Dippers by Something Swanky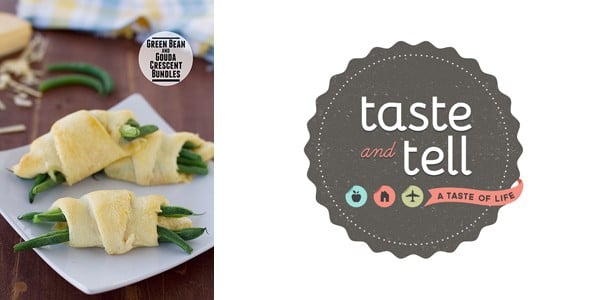 Side Dish – Green Bean and Gouda Crescent Bundles by Taste and Tell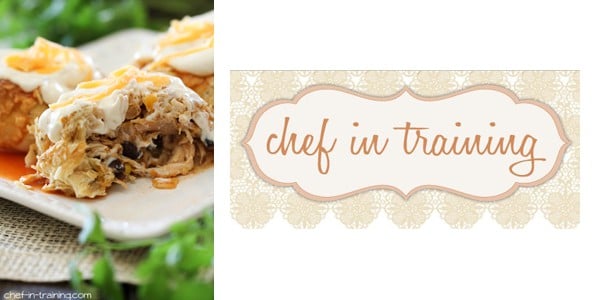 Main Dish – Chicken Enchilada Pillows by Chef in Training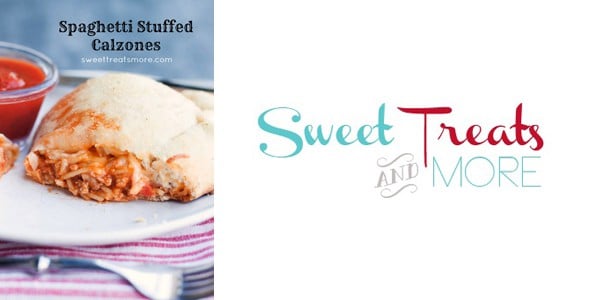 Main Dish – Spaghetti Stuffed Calzones by Sweet Treats and More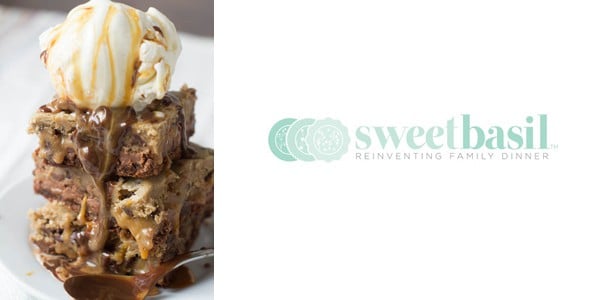 Dessert – Bomb Diggity Brownies by Sweet Basil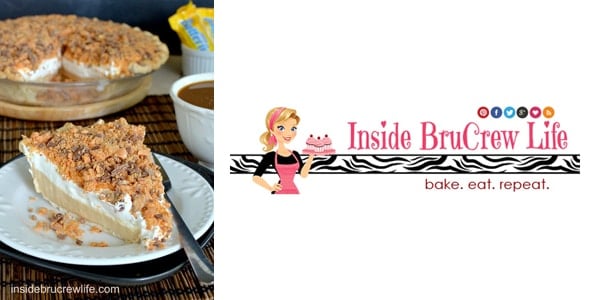 Dessert – Peanut Butter Butterfinger Pie by Inside BruCrew Life