Easy Cinnamon Sugar Fritters Recipe
7 bloggers have teamed up with Pillsbury to bring you a week full of Back to School deliciousness! You can find the links to all of these recipes at the bottom of this post…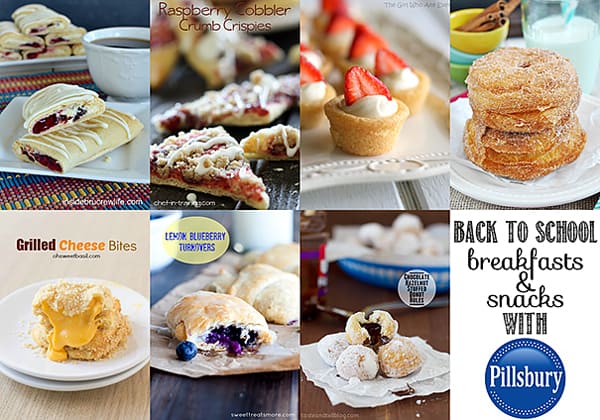 My favorite food group happens to be the deep-fried-carbs-and-rolled-in-cinnamon-sugar group.
Because oh. my. gosh.
There is simply no other taste to compare.
I know, I know. Deep fried dough literally covered in sugar doesn't exactly spell out healthy start to the day. I get it. This is definitely a special occasion breakfast to be served with a hefty serving of fruit on the side.
But I think food is so much about feelings. And sometimes, it's nice to have a little indulgence that says, "Let me give you a cinnamon hug and wrap you in a warm, fuzzy feelings from the inside out." Especially on a day when you're starting the first grade, or you're taking the bus to school for the first time, or when you're new class schedule doesn't match up with your best friend's. Those are the days you need mom to send you to school with a little extra love in your tummy.
Not only are these delicious, and warm, and comforting… they're super easy to make. And don't let the words "deep fry" scare you. All you need is about 4-6 cups vegetable or canola oil and a 2 quart saucepan. E-A-S-Y.
So here's to making a little comfort food for breakfast to soothe those back-to-school jitters! …and maybe pack a salad in their lunch boxes 😉
Easy Cinnamon Sugar Fritters
Ingredients
1 can Pillsbury Grand Muffins
4-6 cups vegetable or canola oil (you need about 4 inches of oil)
1/2 cup cinnamon sugar
Instructions
Heat oil in a 2 quart (or medium) saucepan over medium heat for about 10 minute. Test the oil by sprinkling a few water droplets into the pan. If the oil bubbles a little, it's ready. If it boils a LOT and starts splattering, take it off the heat for 2-3 minutes, lower the heat a notch or two, and then put it back on for frying.
Prepare a stack of paper towels. This is for absorbing some excess oil from the fried biscuits. I usually set my stack of towels on a wire cooling rack.
Cut a small hole in the middle of the biscuits like a donut (this keeps the center from being doughy-- it's not just for looks 🙂
Place the biscuits, one at a time, into the hot oil. Let it fry for 1-2 minutes on each side until golden brown.
Let it sit on the paper towels for a minute to absorb some of the excess oil before dipping it into the cinnamon sugar and serving warm!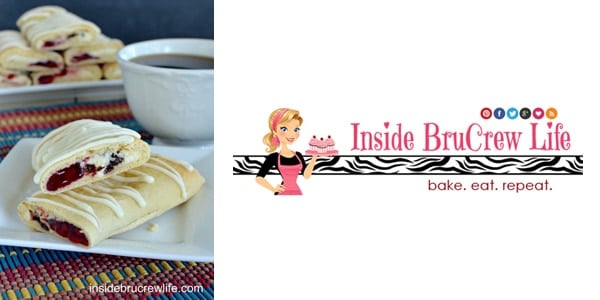 Raspberry Chocolate Chip Cheesecake Rolls by Inside BruCrew Life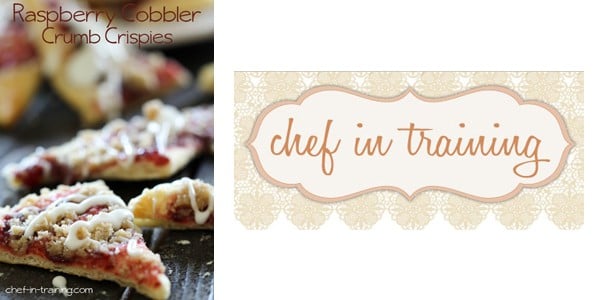 Raspberry Cobbler Crumb Crispies by Chef in Training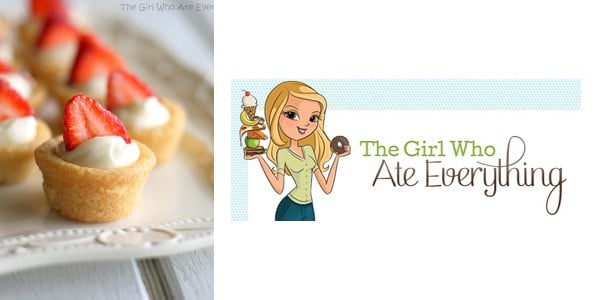 Mini Berry Tarts by The Girl Who Ate Everything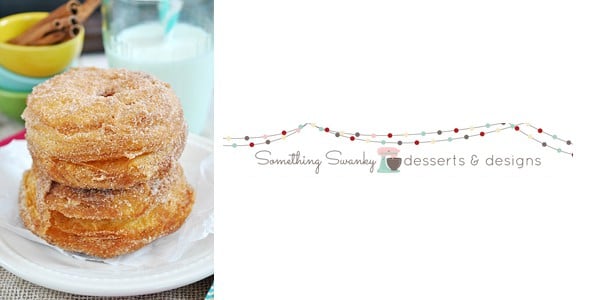 Cinnamon Sugar Fritters by Something Swanky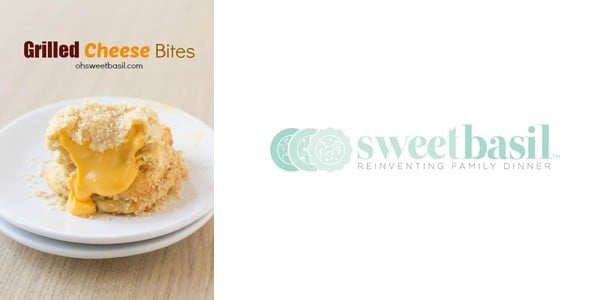 Grilled Cheese Bites by Sweet Basil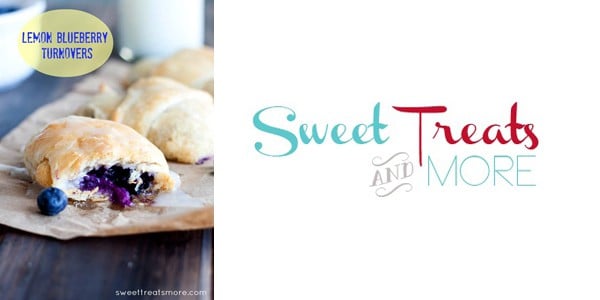 Lemon Blueberry Turnovers by Sweet Treats and More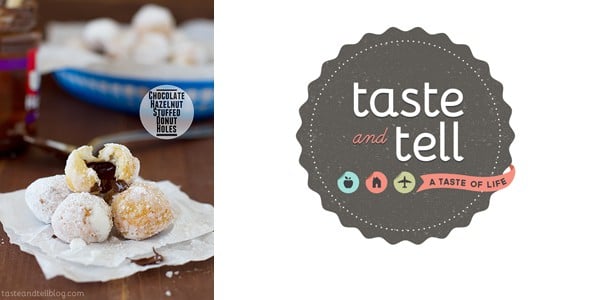 Chocolate Hazelnut Stuffed Donut Holes by Taste and Tell