Sweet Treats Thursday
This week has been the opposite of last week. 
It went by so fast I really can't even remember the days in between.
How is it already Thursday?
It is Thursday, right?
I'm a little afraid I'm going to post this on the wrong day…
And raise your hand if you're ready for next Thursday??
*Crickets*
I'm sitting on both of my hands right now. In case you were wondering.
Speaking of next Thursday, I'm going to post Sweet Treats Thursday on Wednesday afternoon next week (since you'll just be twiddling your thumbs looking for something to do on Wednesday, right?), to give you a jump start on linking up before Thanksgiving festivities begin!
I know, if you're like me and working like crazy to grow your blog– link parties matter! 
So I'll be there for you 🙂 Rain, sleet, snow, and holidays. You can count on Sweet Treats Thursdays!
Which leads us right into: FEATURES! Pat these lovely ladies on the back for a job well done…
(if you read
this post
, you know how impressed I am…)
Well played.
I LOVE this post. I would have never guessed Cream Cheese in them?!
These recipes will all be pinned and stumbled later tonight!
Feel free to grab a button if you were featured!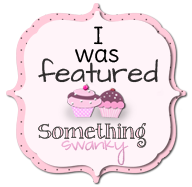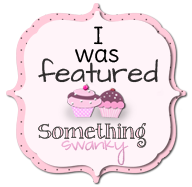 Please party by the rules:
1. Only desserts!
2. Link to a specific post.
3. And please pin and stumble your way through lots of other link ups!
4. Grab a button!